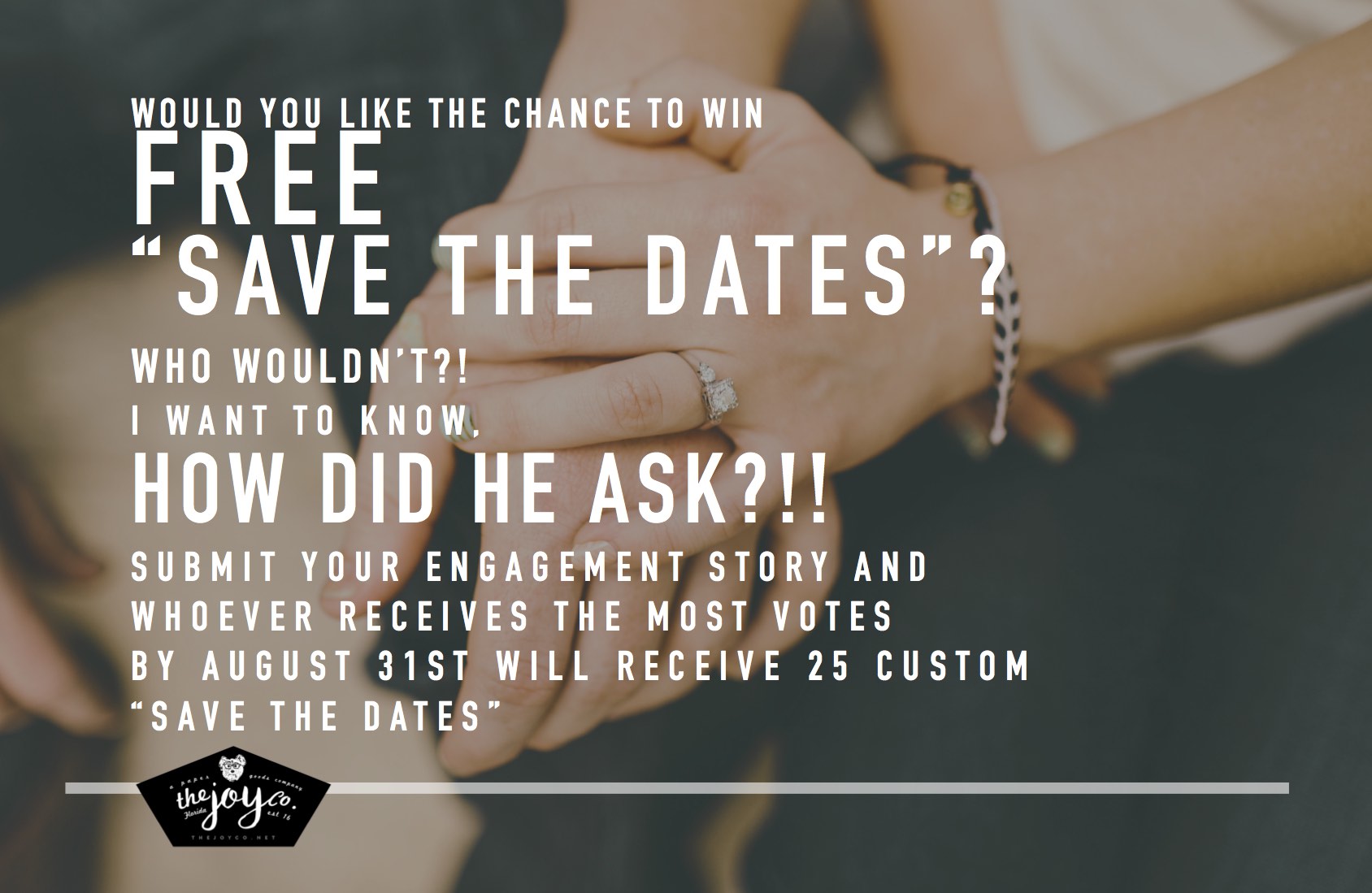 My mom kept asking me "If he asked you to marry him, how would you want him to do it?" and I kept saying I would like to get married in a pretty park, like Kraft Azalea in Winter Park. Somewhere dreamy, sigh….
A few weeks later, I was so excited when Andrew said, "I was thinking of taking a day off next month and maybe we can plan a day trip maybe to a park or something". AHHHHHHH!!!!!
Fast forward a few weeks later, my Mom's birthday was coming up. I started getting a little suspicious when my Mom was getting so worried about my nails and my hair, she even scheduled a hair appointment for me. I mean it was her party, why should I get to look like the star?! We decorated with cafe lights in the backyard, lit candles, made fondue, invited Grandma and Andrews parents and we made it all pretty. I was trying not to get excited because, what if this wasn't it? Then I saw my Mom, Andrew and my Dad all huddled up in the kitchen whispering! I tried to shrug it off, but what was going on?! It got later in the evening we ate dinner and chatted a little and I thought "It's getting late, pretty sure nothing is going to happen now". My mom started opening gifts, she opened my Grandma's and then my in-laws and I thought it a little strange when she didn't open mine and my Dad's gift last, she opened ours and saved Andrews for last. She started to open it and she took the lid off the box and Andrew said "wait! That's not for you!" grabbed the box from my Mom and then turned to me, got down on one knee and said:
"will you marry me?"
Eeeeeekkk! All the heart eyes here! Take a peek at 4:37 below, to watch how he asked:)
To make it even more of a special night, it was the first time I got to hold my mans hand. Say what?! Yes, you can call us old fashioned!
So, how did your handsome man pop the big question? I love hearing sweet little stories and I want to hear yours!
Here is a link to a facebook post, please write your story in the comments. Whoever has the most "Likes" on their story by August 31st. will win 25 "Save the Dates"! It can be a simple photo or a floral design or something to match your wedding theme! Can't wait to read them all!
Talk soon!
-Libby Joy
Oh and make sure you subscribe, so you don't miss anymore freebies!